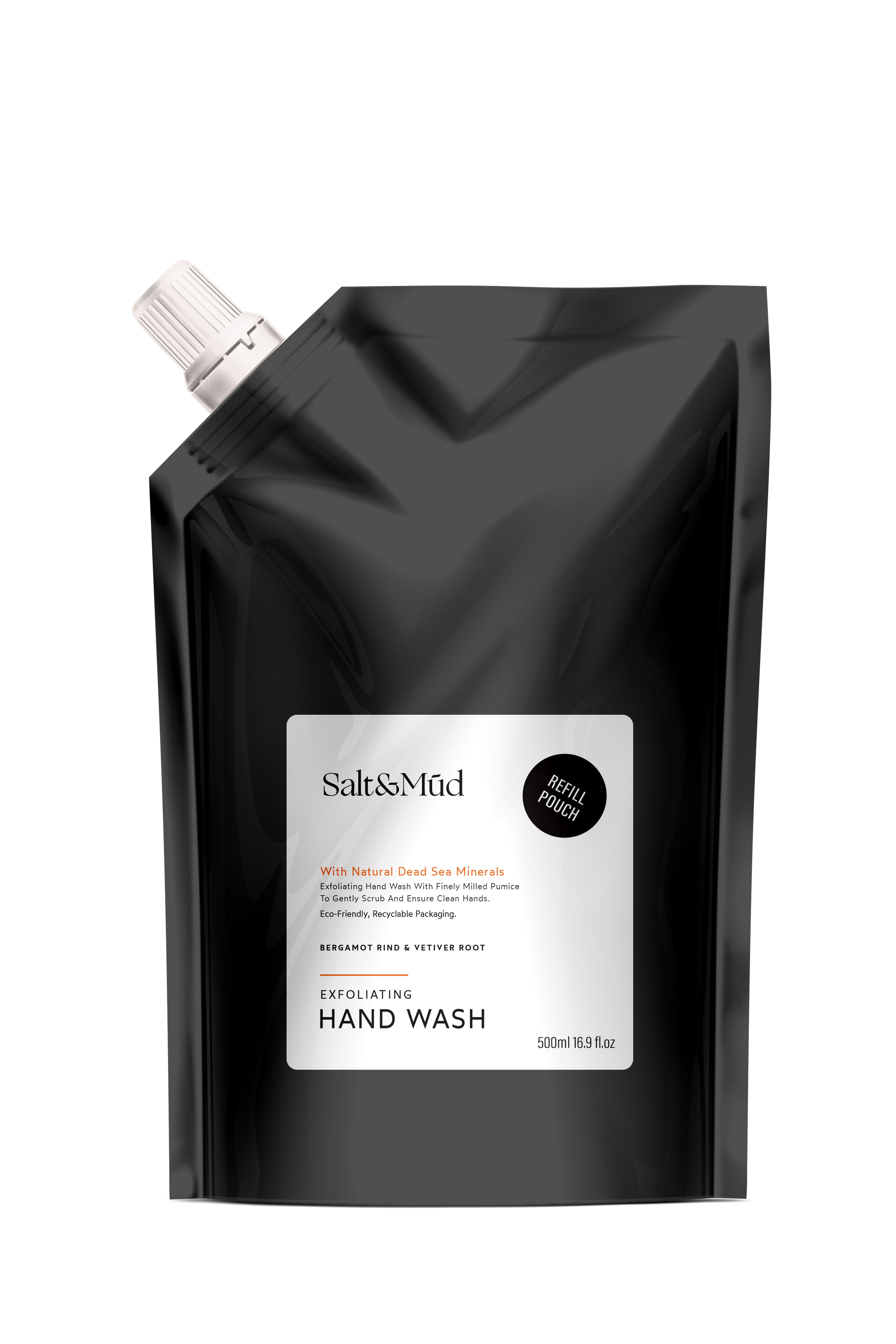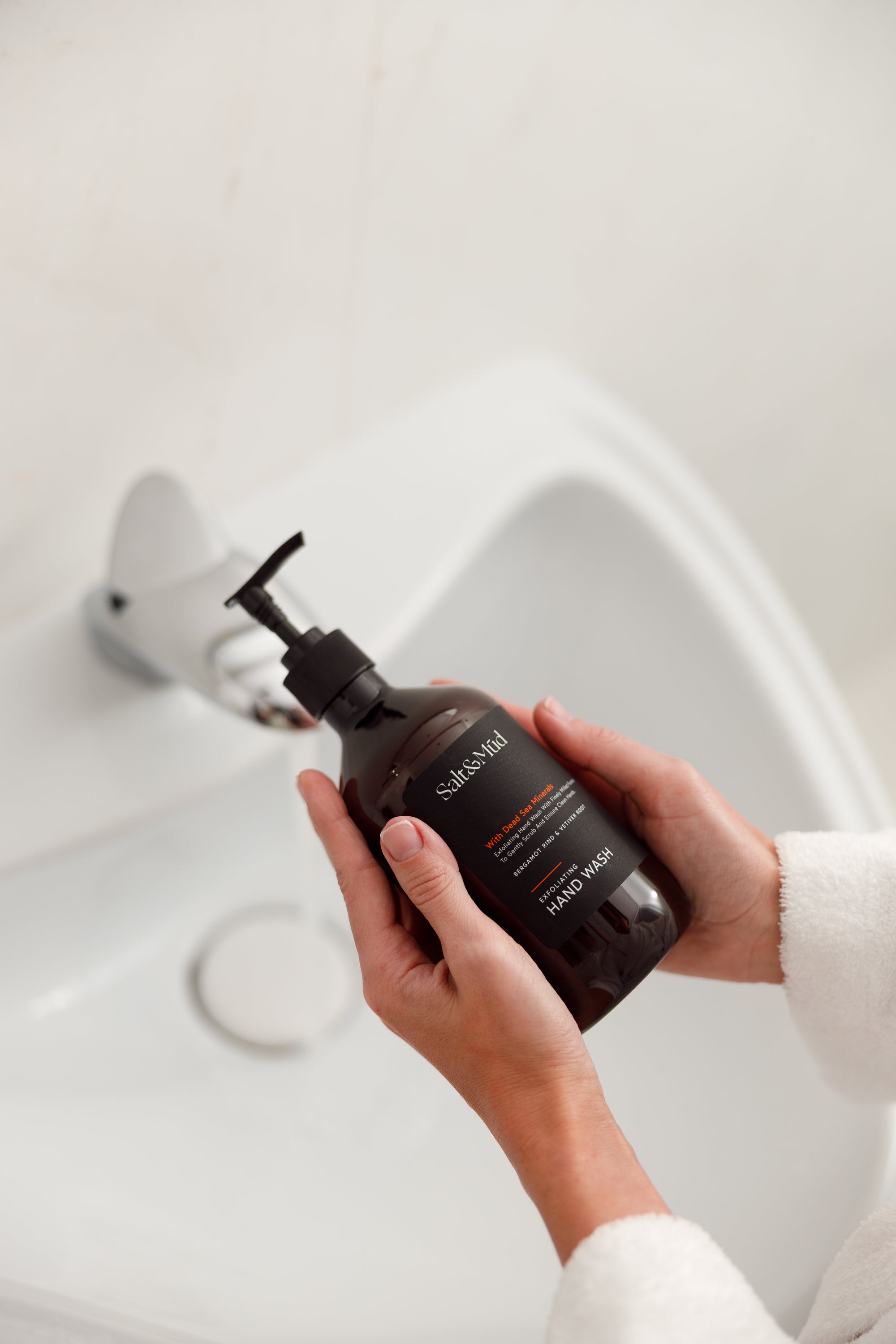 Refill Exfoliating Hand Wash With Dead Sea Minerals 500ml
Mineral hand wash enhanced with Dead Sea minerals and plant extract to ensure clean hands.
A gentle formulation containing oils of Bergamot to effectively cleanse the hands without drying them out.
hard-working hands will be revived with this invigorating hand wash.
Whether one favors a mild or moderate exfoliation, the result will always be thoroughly cleansed, softened and refreshed hands.
Refill Option

Benefits
Natural fine-intransigently exfoliates and  cleanses hands
Key ingredients: Vetiver Root, Bergamot Rind
Naturally Moisturizing

Provide your hands with the nourishment it needs
Active Ingredients
Bergamot Rind
Grape seed oil adds moisture, strength, and shine
Dead Sea Minerals
Aloe Vera Oil
Aqua, Sodium Laureth Sulphate, Glycerin, Pumice Stone Powder, Acrylates Copolymer, Cocamidopropyl Betaine, Parfum, Sodium Chloride, Dead Sea Salt, Citrus Aurantium Bergamia (Bergamot) Oil, Citrus Sinensis (Orange) Fruit Extract, Vetiveria Zizanoides Root Oil, Panthenol, Aloe Barbadensis (Aloe Vera) Leaf Extract, Tocopheryl Acetate, Methylisothiazolinone, Methylchloroisothiazolinone, Sodium Hydroxide, Disodium EDTA, Propylene Glycol, Potassium Sorbate, Sodium Benzoate, Limonene, Linalool, Citral, Geraniol.
How to use
apply gel to damp hands and massage well or lather lightly for gentle clean.
for best results follow with hand cream or body lotion.
Share
When will my order arrive?
As soon as you place your order, our team will get busy packing your order by hand. We take extra care to make sure that all of our orders are sent directly to you with care. Please allow 2-3 days for your order to arrive.
Is the packaging recyclable ?
Yes. The packaging of our is fully recyclable. Please check restrictions in your local area.
The Dead Sea
The Dead Sea sits at the lowest point on earth and is more concentrated in salt than any other sea in the world, making it deeply enriched with an array of rejuvenating minerals